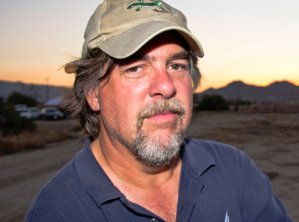 STEVE PETERS
Experience Designer
An Emmy®-winning experience designer, Steve Peters has worked on some of the biggest and most innovative interactive experiences to date. Currently at Google's Niantic Labs, he's also co-founder of No Mimes Media and hosts the StoryForward Podcast.
Previously, Steve was VP of Experience Design at Fourth Wall Studios, where he worked on projects like the interactive web series Dirty Work and 6 Minutes to Midnight (for the feature film Watchmen). Prior to that, he worked at 42 Entertainment on projects including "Why So Serious?" (for the feature film The Dark Knight) for which he was Experience Designer.
Steve founded the Alternate Reality Gaming Network in 2002, has guest lectured at schools including USC, Georgia Tech and Cal Arts, spoken at media conferences around the world, and projects he's worked on have won multiple awards including an Emmy®, Cannes Lions Grand Prix Awards, SXSW Web Awards, and Webby Awards.